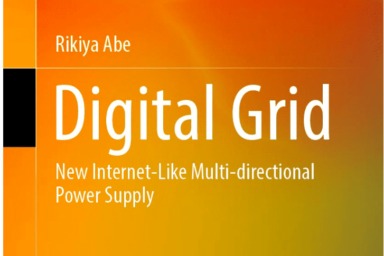 News
Rikiya Abe's New Book Digital Grid (English Edition) is Now Available
We've published a new book Digital Grid -New Internet-Like Multi-dictional Power Supply- (written by Rikiya Abe) from Spring Nature.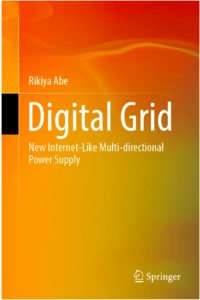 This book is about Digital Grids, which eliminate the electrical constraints of power grids, provide a mechanism for free electricity trading, make full use of renewable energy, and remove human energy constraints.
It is rare to experience an era of great change that shakes the social structure. The great transformation of the social structure brought about by the Internet is just one of them. It is doubtful that people at the time when that transformation began could realize just how great and momentous the change would be, but now all indications are that the energy industry will bring about a major transformation of the social structure. This book, The Digital Grid, aims to show the far-reaching effects of that concept and how it will be realized.